It is the official site of Illustrator bAbycAt. I mainly introduce portfolio of illustration, part of past work.
Profile(English)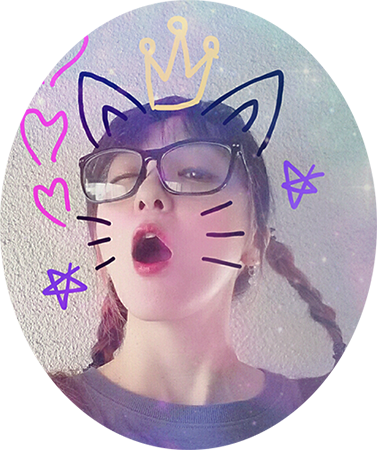 bAbycAt / fukuoka, Japan
Artist, Illustrator, Graphic designer
instagram | @babycat555
Twitter | @babycat555
Tumblr | babycat555
facebook | @babycat555
Pinterest | babycat555
Youtube | bAbycAt555ch
hi, I'm bAbycAt. I'm living in Fukuoka, JAPAN.  I'm an Artist, an Illustrator, and a Graphic Designer.
This website is bAbycAt official website. I'm very happy if you like my illustration works. I hope you like it.
★ Illustration Concept
All Girls drawn by bAbycAt have lovely lifestyles. They are sexy, glamorous, and funky!That's "babygirls" of bAbyWORLD.  So that the concept is rockin'-Japanese, music and sexy-cool.  I wanna express womens' grace sexiness and JAPANISM.
★ Keywards of illustration works …… sexy, cool, WA, Music, burlesque, girlslife
★ The contents of work
The main visual, an illustration cut, character design, a flyer design, a cover jacket design, and portable contents, etc. My original works can be seen by "Showcase"
★ LINE STORE …… https://store.line.me/stickershop/author/335463
★ Books (Illustration work published)
・「ART BOOK OF SELECTED ILLUSTRATION Girls 2019
」(artbook事務局)
・「ART BOOK OF SELECTED ILLUSTRATION Girls 2018
」(artbook事務局)
・「イラストノートNo.45」(SEIBUNDO Mook)

・「ART BOOK OF SELECTED ILLUSTRATION Girls」(artbook事務局)
・「ART BOOK OF SELECTED ILLUSTRATION Energy」(artbook事務局)
★When you have some message, comments, request of work to me, and so on…. please send E-MAIL.
※ My English is very poor. Work, such as your e-mail request, please write in Japanese as possible.
※ Please note that the music flows.
All the illustrations and images of this site are protected by the Copyright Law.
Therefore, unauthorized use, reprint,and reproduction of the image etc. are prohibited. Thank you.